You must convert your mobile membership into a web membership to sign in to LookandWalk website.
Let me guide you how to.

Click [sign up].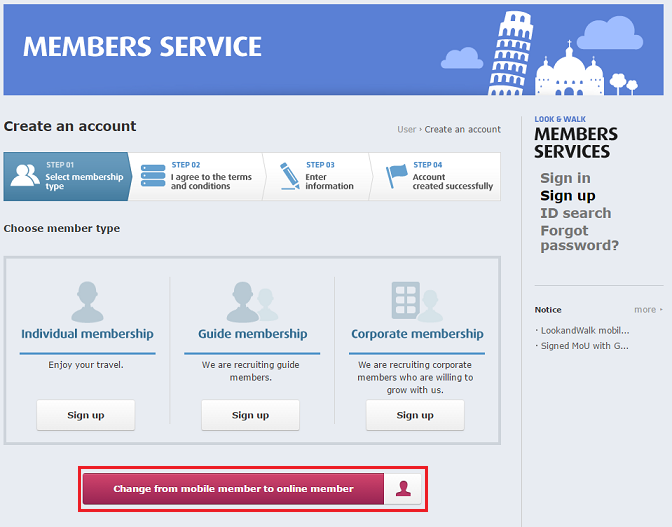 Click [Change from mobile member to online member] button.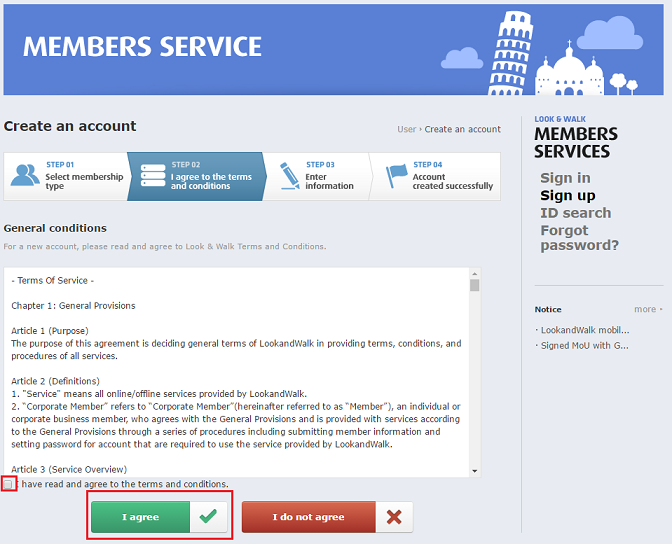 Read the terms of service and check the check-box and click [I agree] button.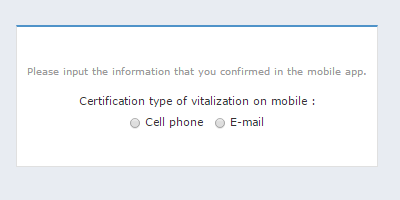 Choose the right one for you.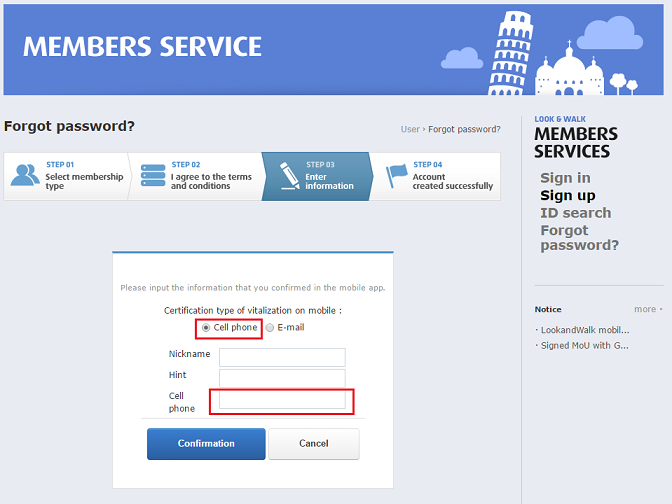 If you did activate your mobile account for lookandwalk app, choose Cell phone.
Then fill these fields with the same information that you have used to activate your mobile account on lnw mobile app.
Phone number must include the country code. (example : +821033334444)
Then click [Confirmation] button.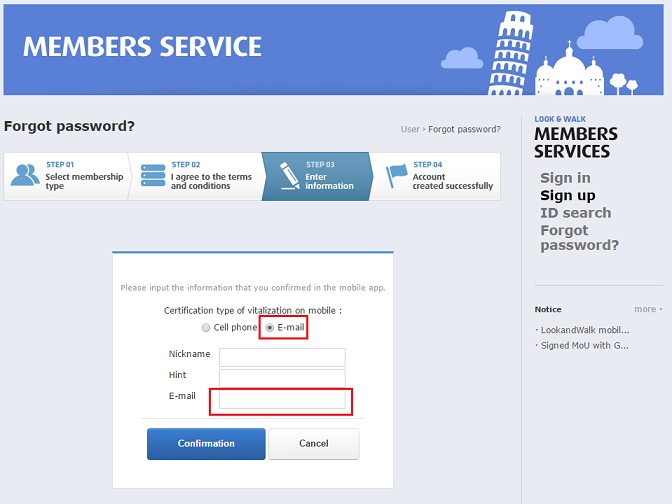 For e-mail activated account, all are same but there is e-mail field instead of cell phone.
Fill these fields and click [Confirmation] button.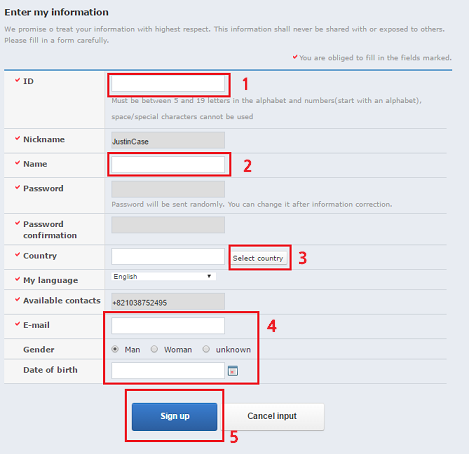 1. Put the account id you want to use. This id can't be changed later.
2. Put your name. You can change this later.
3. Select your country.
4. Select your gender and date of birth.
5. Click [Sign up] button to finish.
Finishing this steps will automatically generate a random password for your web account and send you by e-mail.
Please check your e-mail to sign in to LookandWalk website, and change your password as you want to use.