Hi!
Do you remember how to use Travel Calendar? Here is something else about Calendar.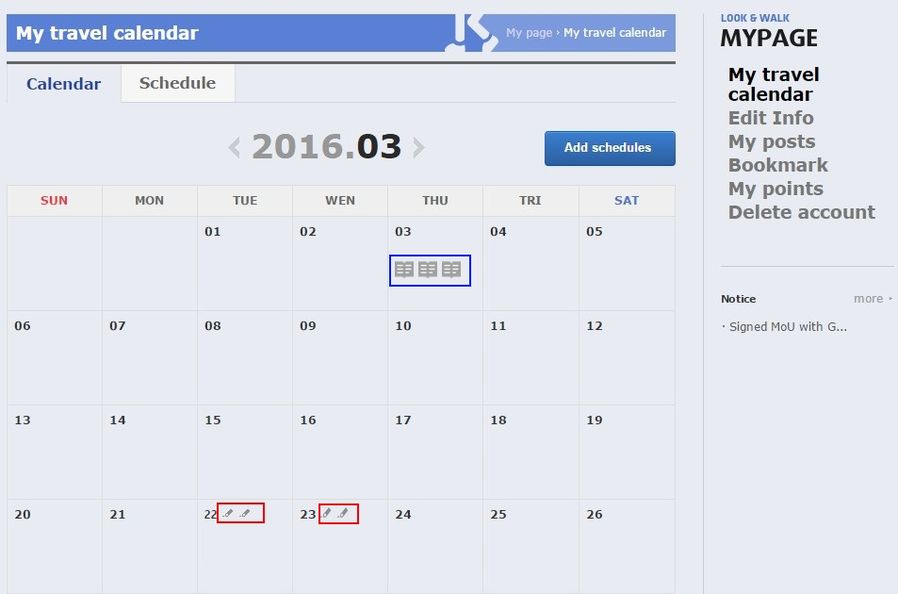 Do you see those blue box and red boxes? Yes, you can check the history of your activities on your calendar.
Those pens in the red box means your postings. You can see the same numbers of pens as your posts. You can check the title of your posting by take your mouse point over it and read the posting by clicking on it.
Books in the blue box means your bookmarks and it works same as pens(postings). You can mouse-over or click on it to check what you have bookmarked.
This is alternative way of managing your postings and bookmarks with your schedule on a same screen. Hopefully it could be useful for you... or maybe not? :D