Here is a tiny feature for leaving comments.
If there are comments from many people, and you want to leave comments to specific people of them, you have to type their nicknames right? No, you don't actually have to type each one's nicknames.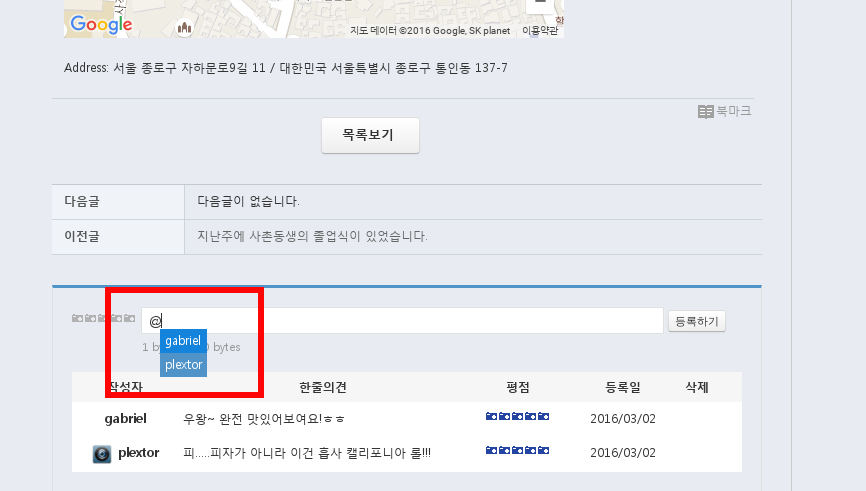 As you see, just put '@' then you will see the list of people left comment on the same posting. Use your arrow keys or mouse pointer to choose one. When you leave comment with this feature, it will send a notice to the person you left comment to so you can actively communicate with people a bit faster.
This is currently only for LookandWalk web page, but we are working on mobile too.

We hope this could help you to use LookandWalk's service easy and comfy.