Welcome our corporate members.
Look&Walk; provides blog page for our corporate members so corporate members can manage your own contents.
1. Moving to your blog

Sign in first and
① Mouse over on the drop down button next to 'My Page'
② Click 'My Blog' at the top of the list.
2. Creating a Blog

③You will see this screen then click the 'Create My Blog' button
3. Start blogging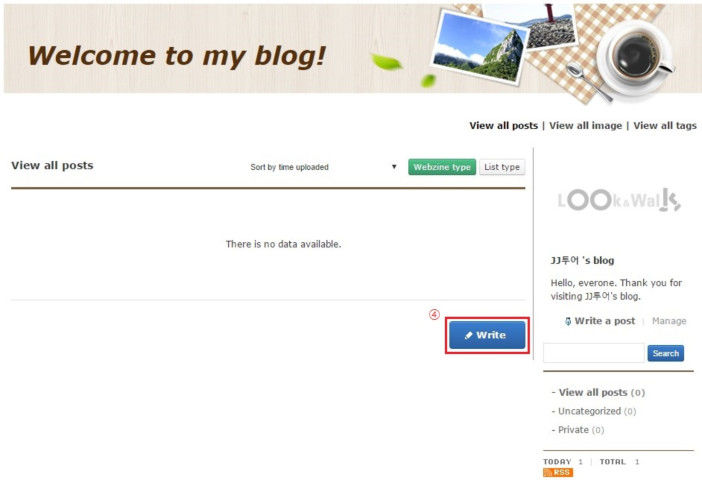 ④This is the first page of your blog. You can post an article by clicking 'write' button.
4. Posting a blog article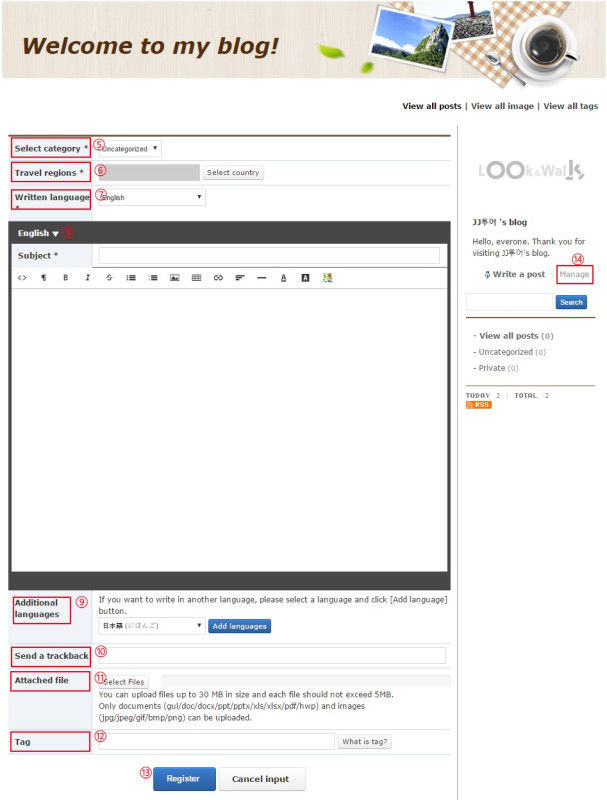 ⑤ Select category : You can manage category from ⑭ 'Manage'
⑥ Travel regions : Choose the country of the article you are writing about.
⑦ Written language : Choose which language you are writing in.
⑧ Put the subject and blog article in here. You can put images and google map in the article.
⑨ Additional languages : ⑦You can put translations of your blog article if you have translated article of yours.
⑩ Send a trackback
⑪ Attached file : You can attach files such as brochure or a map
⑫ Tag : Put the keywords of your article here
⑬ Register : Click this button to finish writing and post the article.
⑭ Manage : Manage your blog settings and profile.
5. Manage your Blog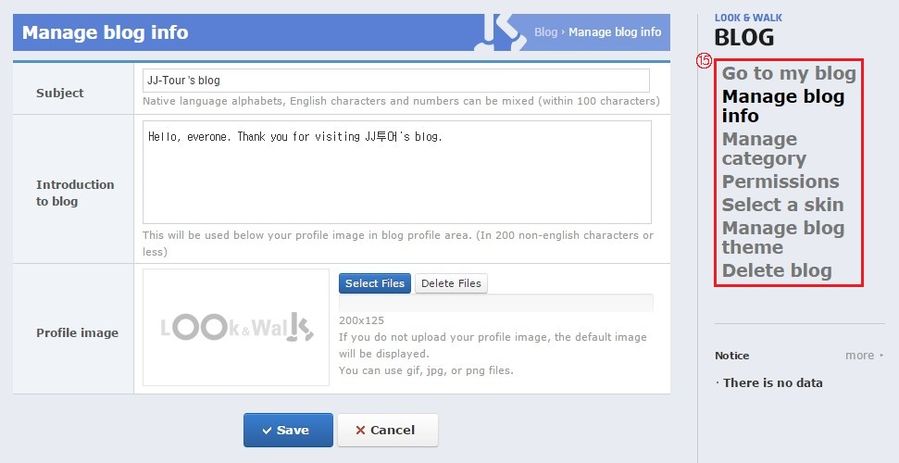 ⑮ From ⑭ 'Manage' button , you can access this management page which can edit your blog profile and categories or change the blog skin. Customize your blog as you want here.