Look and Walk has a Point System.
You can earn points by posting on LookandWalk. These points are no use for now but there will be some change about this later.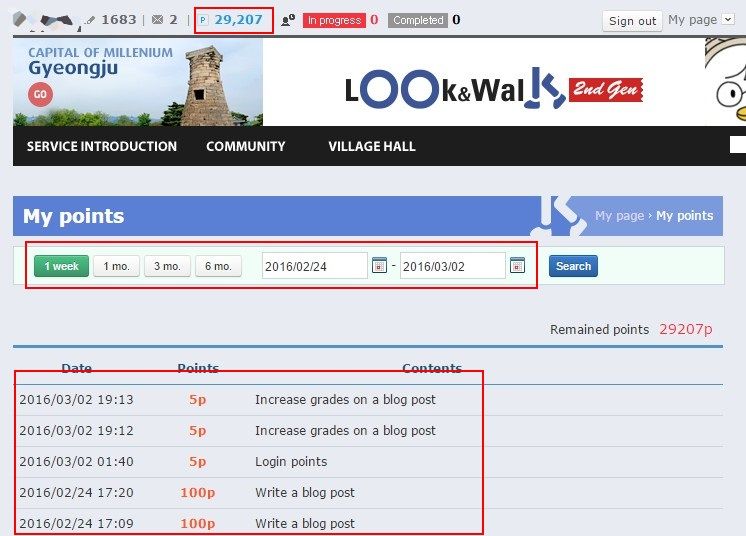 You can find your point on the top of page when you are logged in. And you can take a close look at the history of your points by clicking on it. You can see how you earned and spent your points on this screen.
Be careful, you will earn points by posting articles and lose them by deleting articles.